Product Info, Datasheets > Expansion Boards and Shields > Pyscan
Pyscan
Store: Buy Here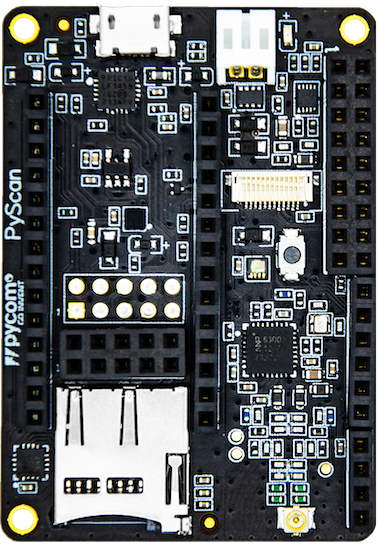 Datasheet & Pinout
The pinout and datasheet of the Pyscan is available as a PDF File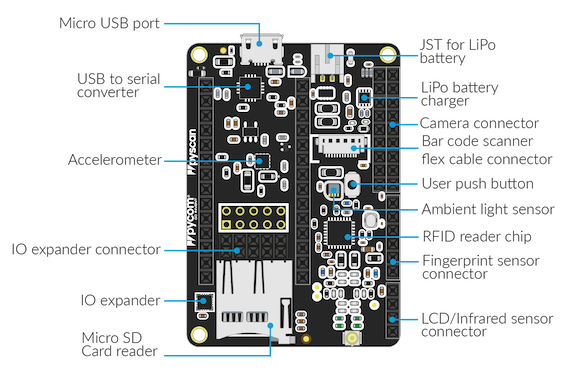 Pyscan Libraries
Pyscan components:
Accelerometer: ST LIS2HH12
Ambient light sensor: Lite-on LTR-329ALS-01
RFID/NFC reader: NXP MFRC63002HN, 151
Driver
The Windows 7 driver for Pyscan is located here.
For other Operating Systems, no driver is required.
Battery Charger
The board features a single cell Li-Ion/Li-Po charger with a JST PHR‑2 connector. When the board is being powered via the micro USB connector, it will charge the battery (if connected).
Mechanical Dimensionsde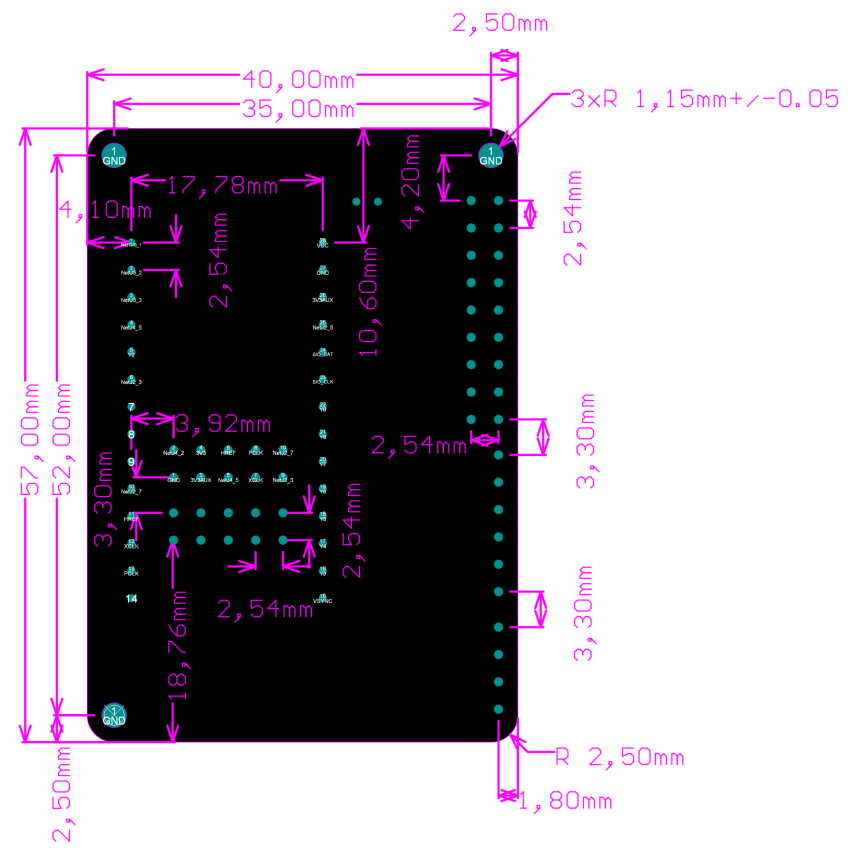 3D model for case design
Please see the [3D model] (/gitbook/assets/PyScan_v0.7.step) (step format)